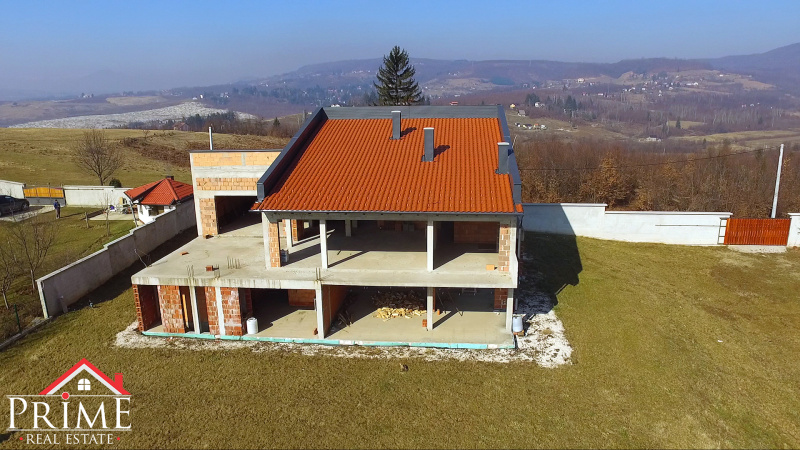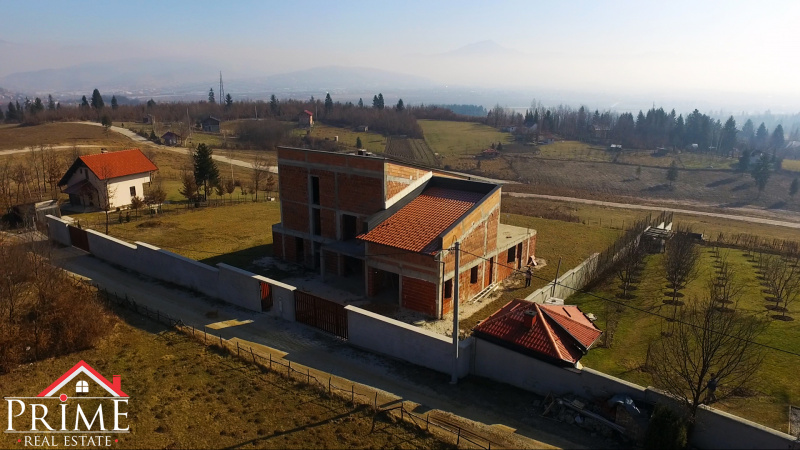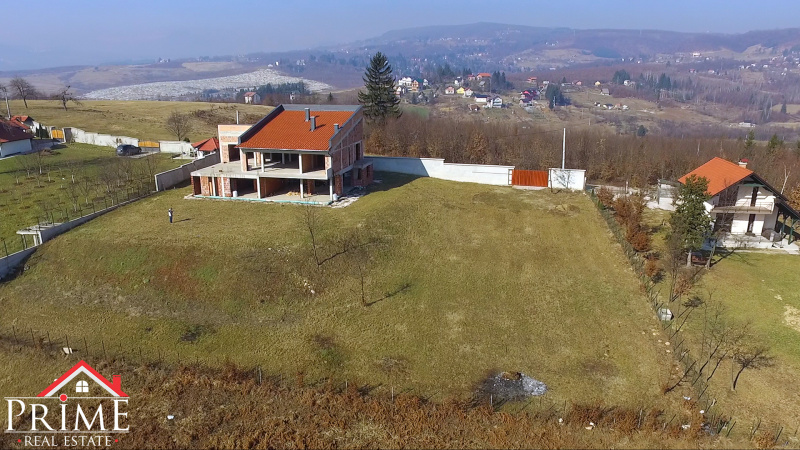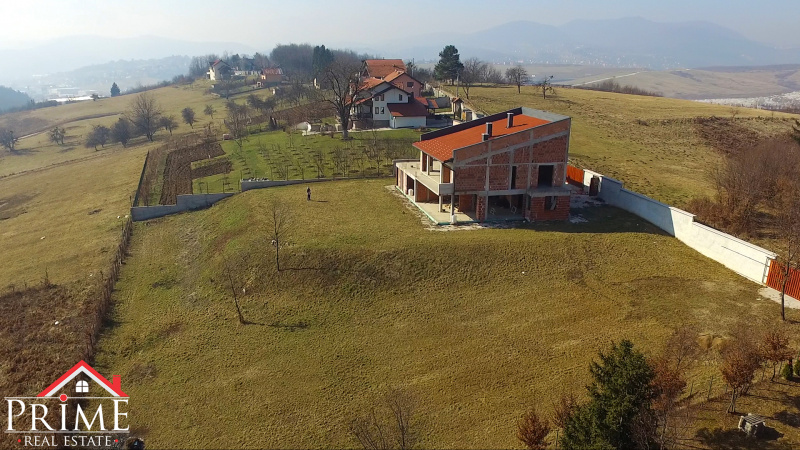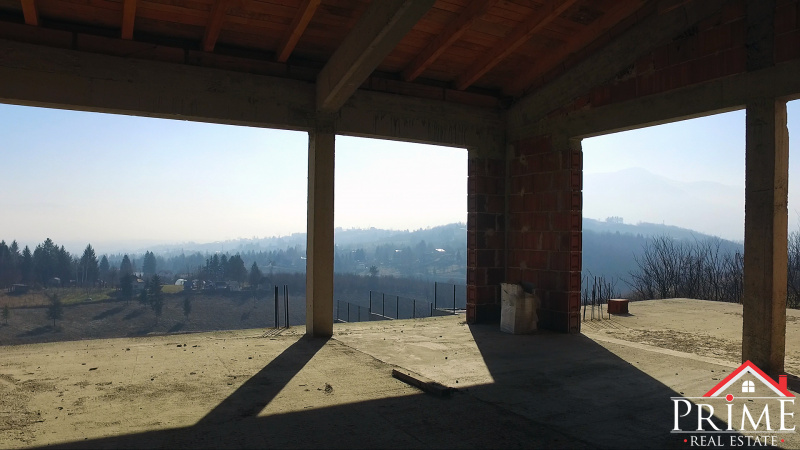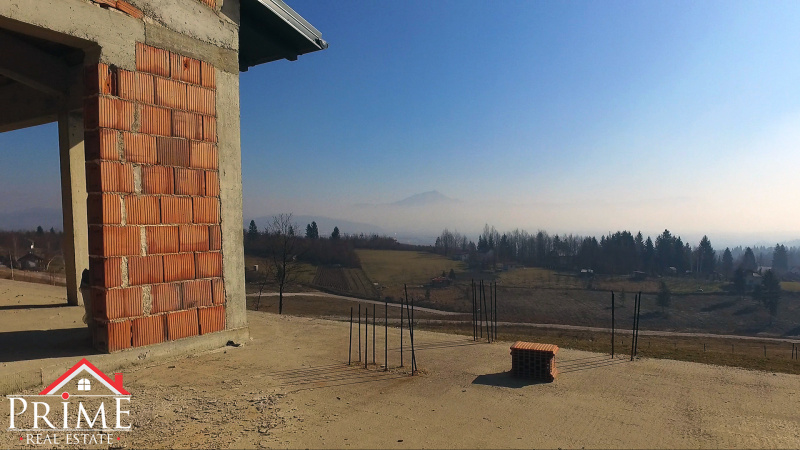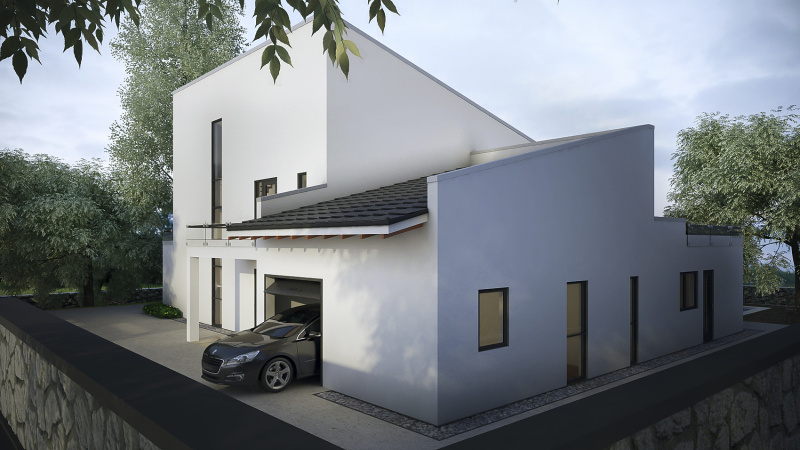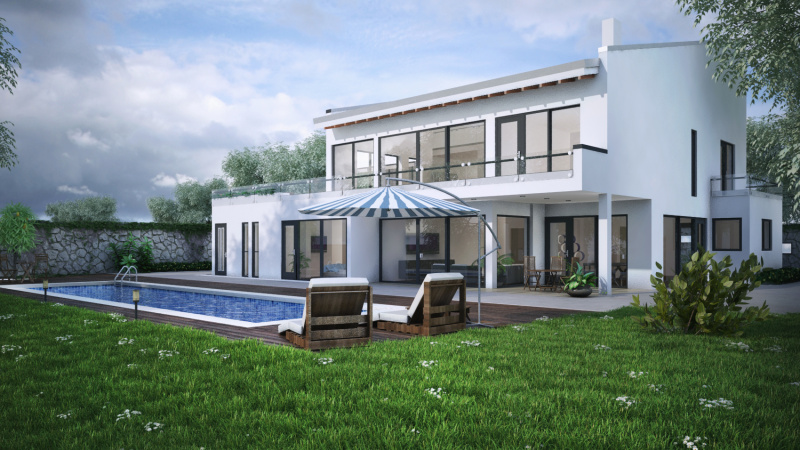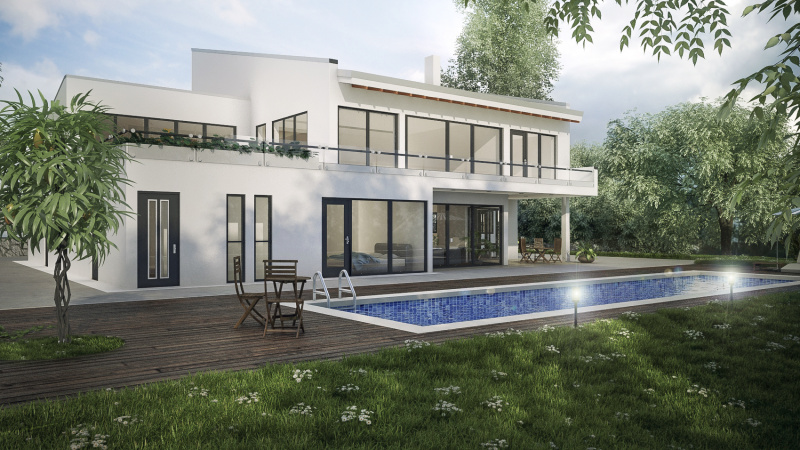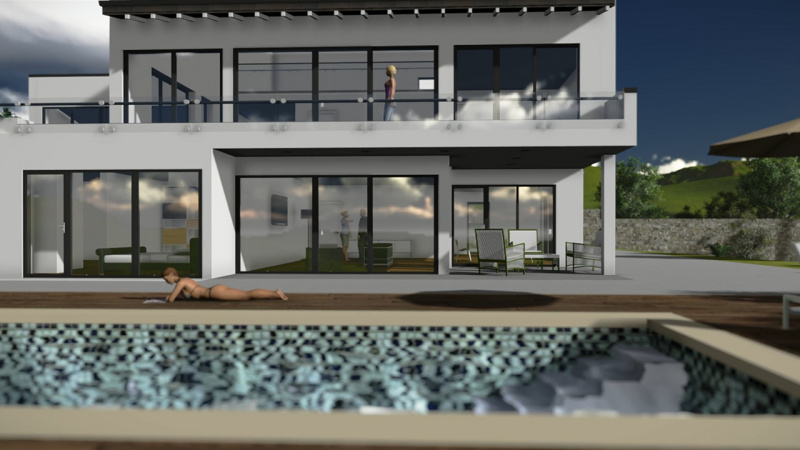 Luxury house for sale under construction in Vlakovo near Sarajevo.
The villa is located 15km from the center of Sarajevo, 6km from Ilidza.
Near to the exit to the new bypass Vogosca - Tarcin (output Vlakovo).
Access to the villa is the village road.
The plot size is 3.000m²
The dimensions of the building are 19,60m x 15,90m, Basement + Ground floor + 1st floor and attic, and the total area of 704,81m².
The building is planned as residential.
The entrance to the building is from the street on the north side, as well as vehicular access.
On the ground floor is a garage with one parking space, which has a warm relationship with the entrance hall of the building.
From the entrance hall there is a access to the living room, kitchen, dining room and sleeping block with a working space, laundry room and a maid.
As part of the entrance hall is situated and stairs to the next floor and attic.
On the first floor is the living room, kitchen, dining room, fitness room and sleeping area with two bedrooms and a bathroom.
The living room, dining and one of the bedrooms opens to a huge terrace, which has a beautifull view of the city.
Top floor of the building is used as a gallery with views towards the living room of the previous levels, and one bedroom with bathroom.
The connections to the city water and electricity are already done.
Ownership is 1/1!
The total area of the basement level - 41,76m²
The total area of the ground floor - 225,80m²
The total area of the first floor - 225,80m²
The total area of the attic - 59,63m²
The total net area of the building - 520,25m²
The total gross area of the building - 704,81m²
To be sure that the land position and its surroundings fits your conditions, you will find below a video of the complete area.
If you have any further questions, please feel free to contact us at the number: +387 61 857 897.