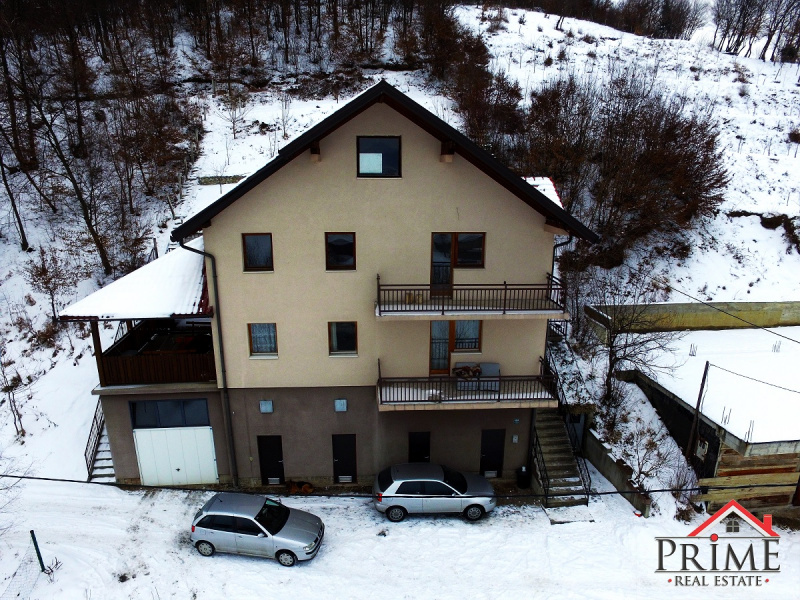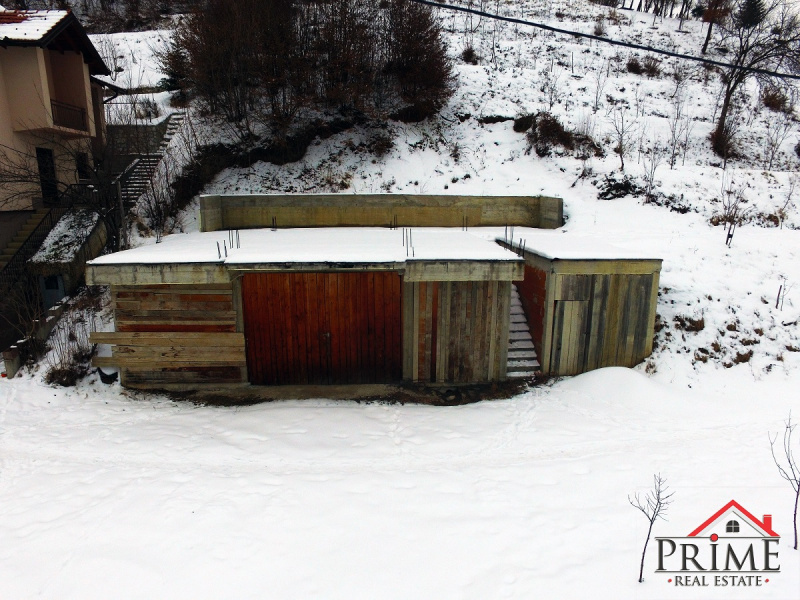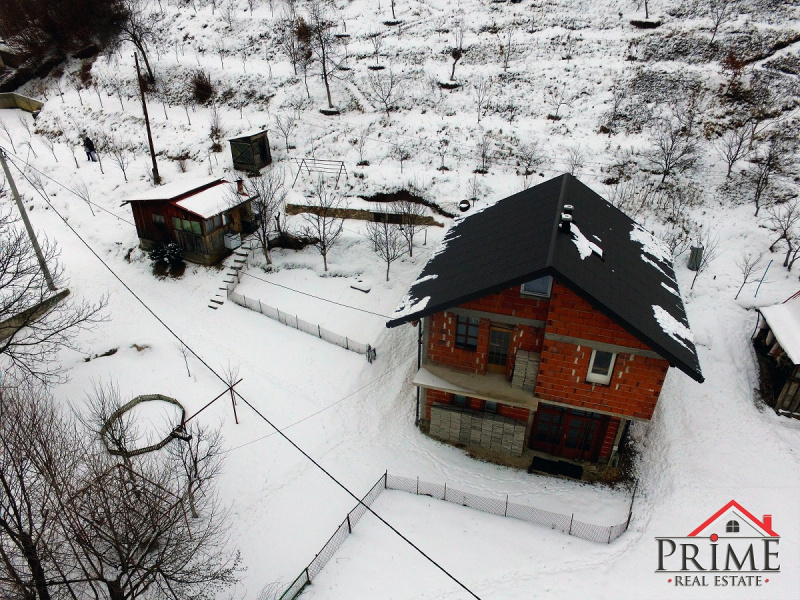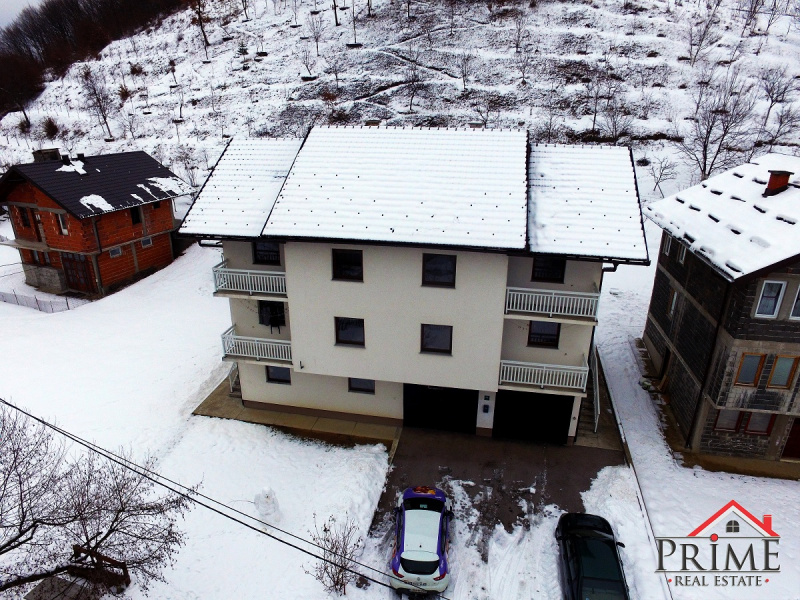 Four houses with land for sale. The properties are located in Vlakovo. The total land area is 5824m² with 2 habitable houses, a house in the unfinished stage and a building that is just in the starting stage where only the garage is finished and poured upper plate.
The first property is a house that is located far left has 965m² land and approximately 350m² of living space. The heating is over pellets or electricity. The house has a garage of 30m², the ground floor is 60m², the first and the second floor have 100m², the attic has 50m². The house is complete and is habitable.
The second property is in the starting phase, the land size s 1940m². The basement and the garage are finished, the dimensions are 8 x 10, the upper plate is also finished for the object with the dimensions of 14 x 10.
The third buildng is a house with a supporting facilities in the unfinished stage, the land size is 1472m². The house dimensions are on the ground floor 6,5 x 6,6 while the upper part of the house is 6,5 x 10. The house has a total living space of 150m².
The fourth house is the white house far right, the total land size is 1447m², the dimensions of the house on the ground floor 7 x 11 while the upper part of the house is 10 x 14. The house has a total of approximately 300m² of living space and has in addition the garage, commercial space, ground floor and separate apartments.
To be sure that the land position and its surroundings fits your conditions, you will find below a video of the complete area.
If you have any further questions, please feel free to contact us at the number: +387 61 857 897.