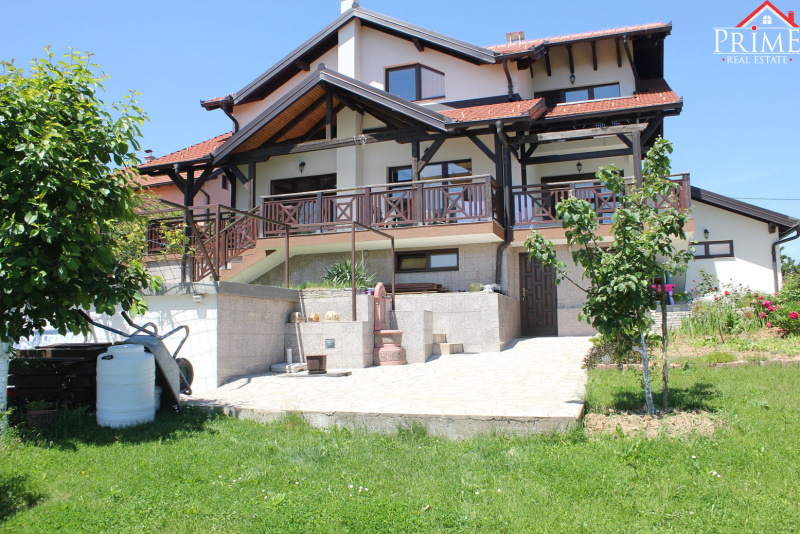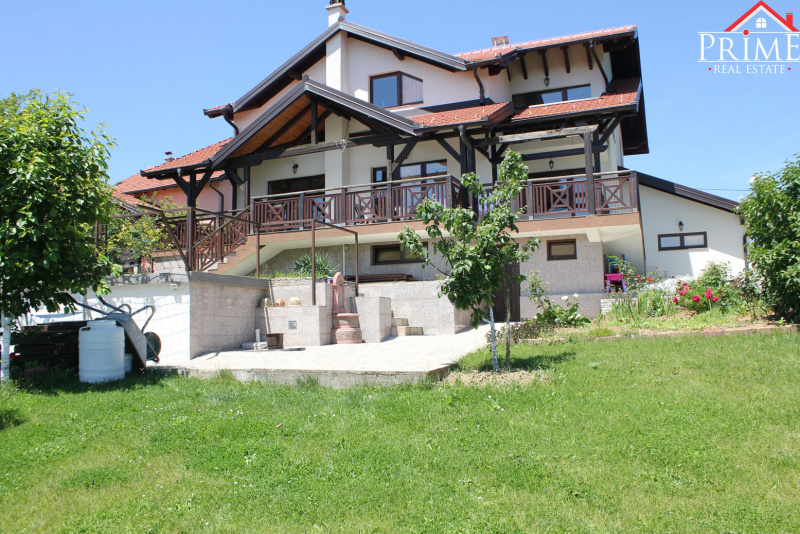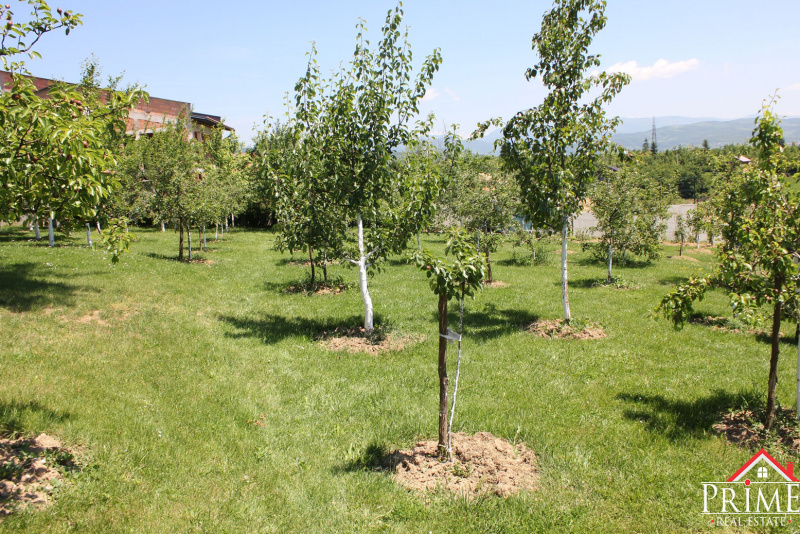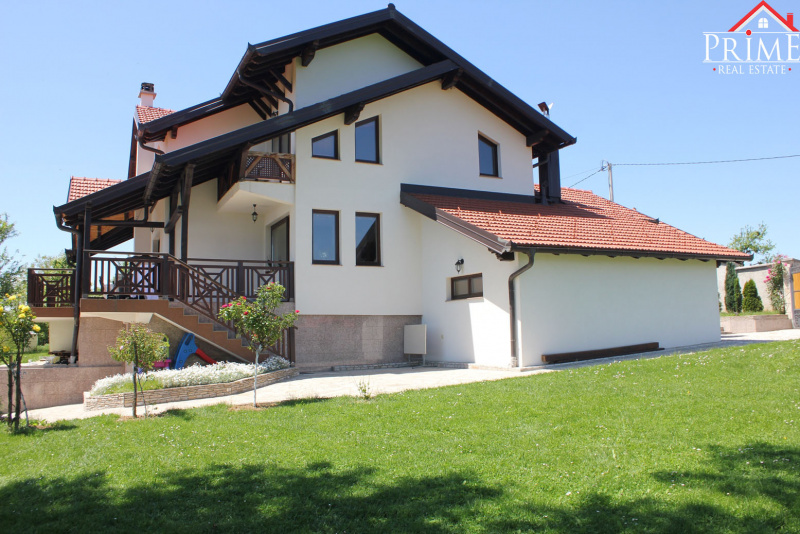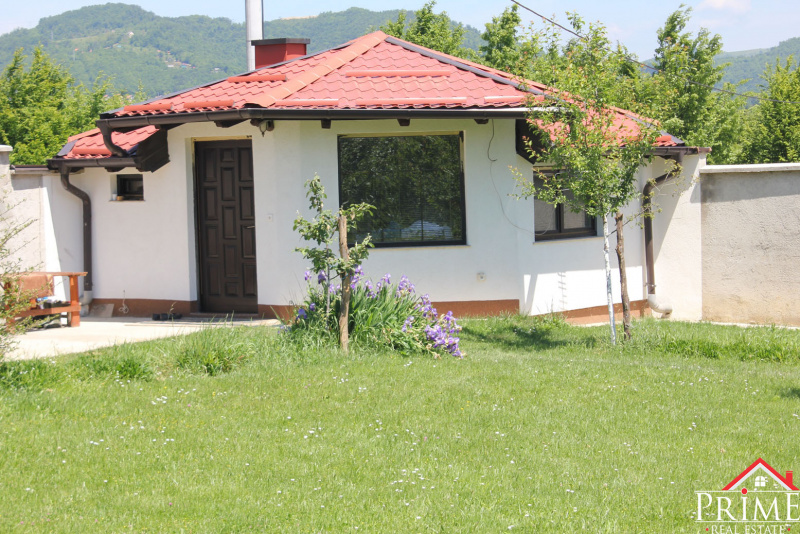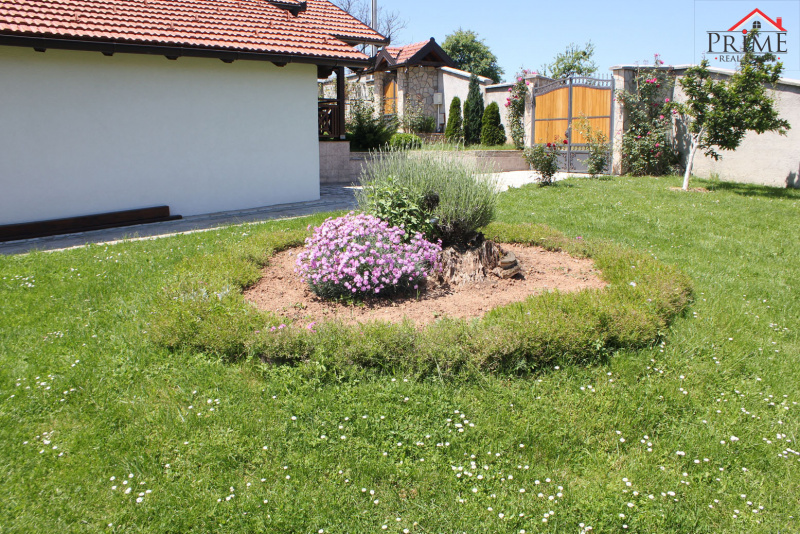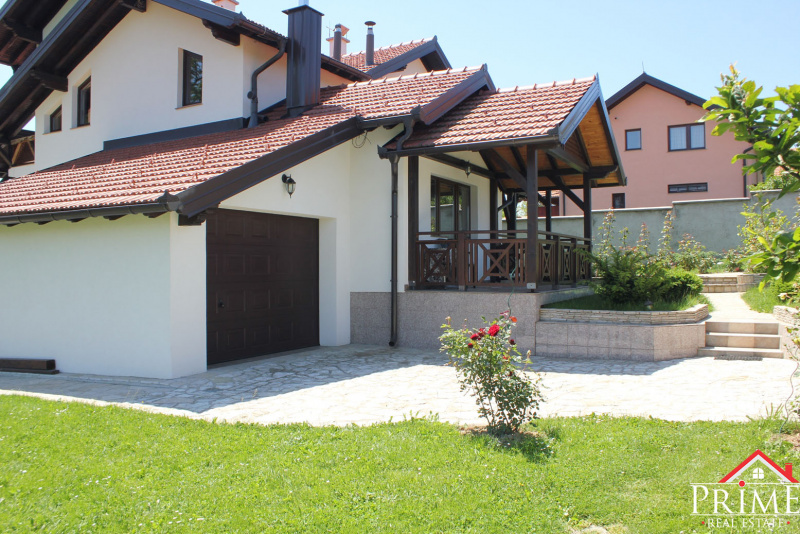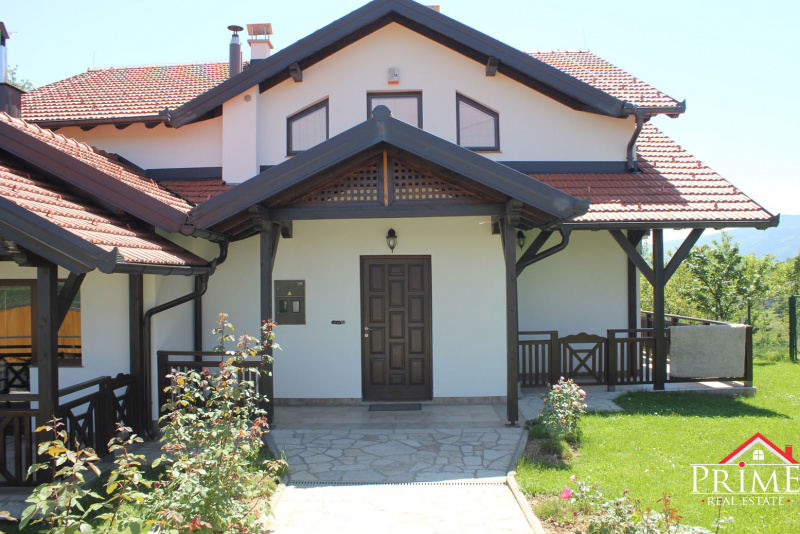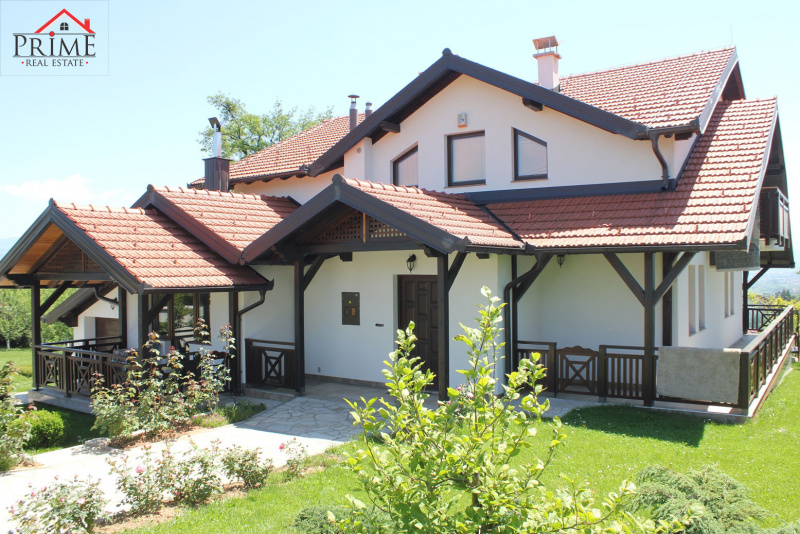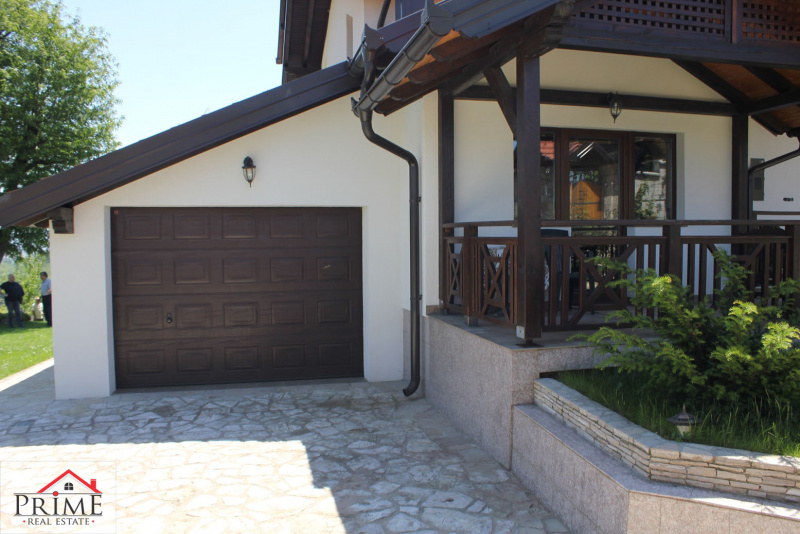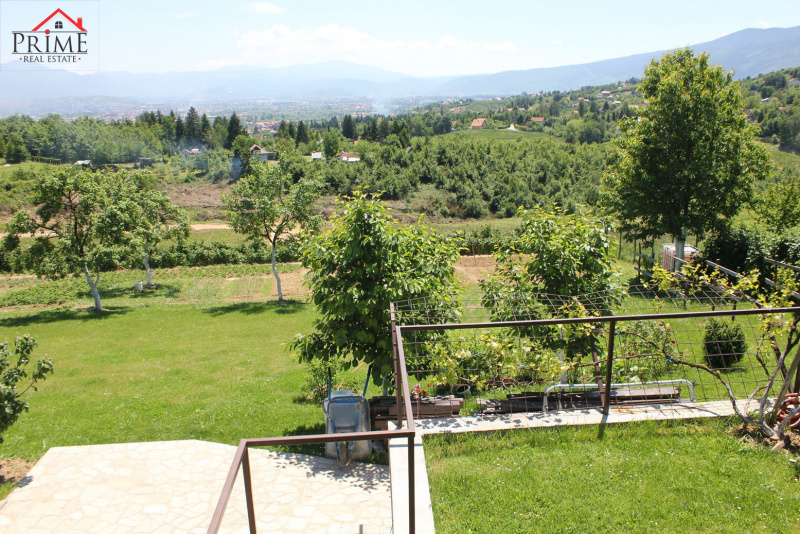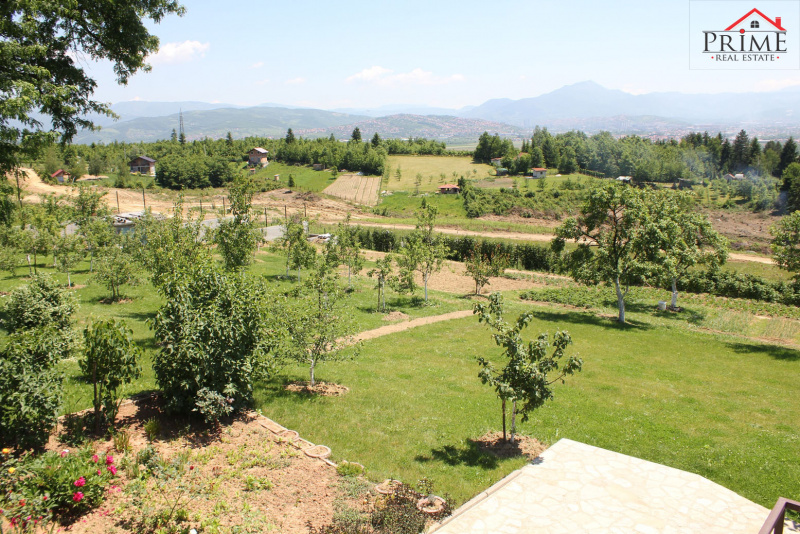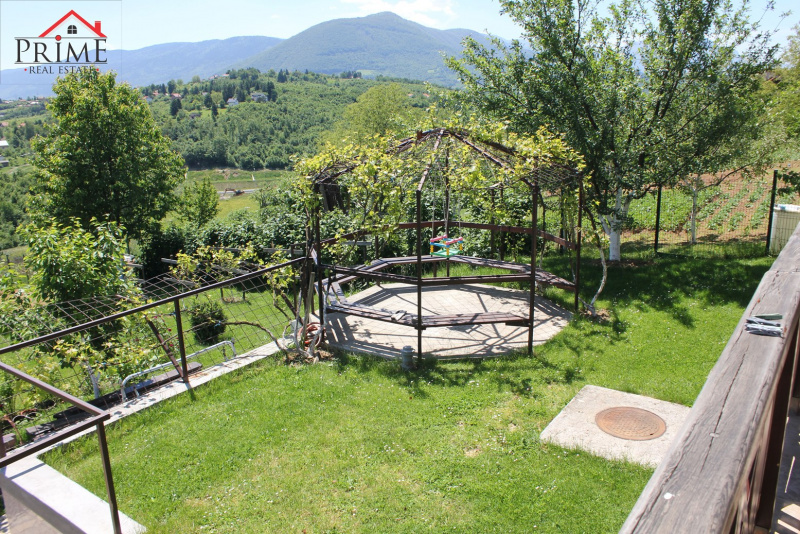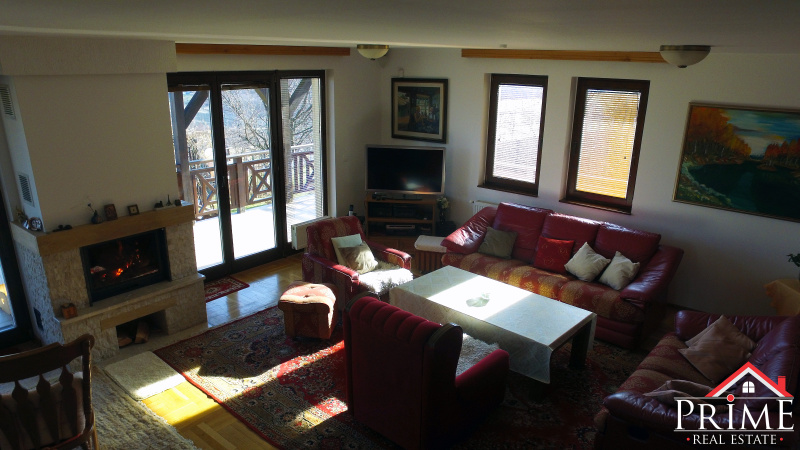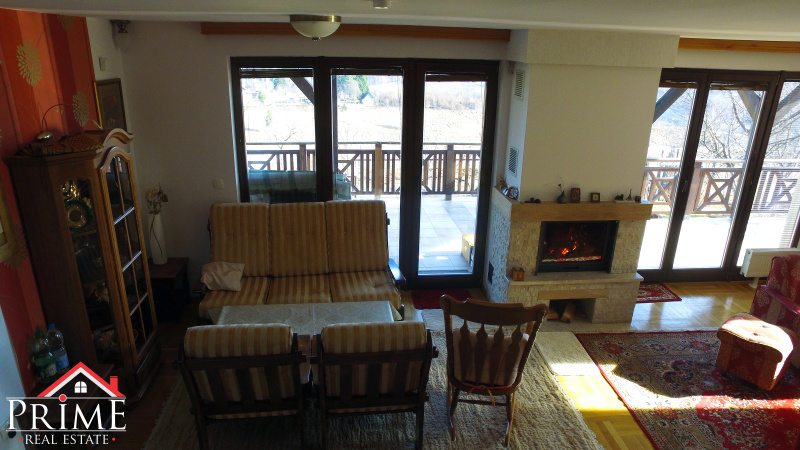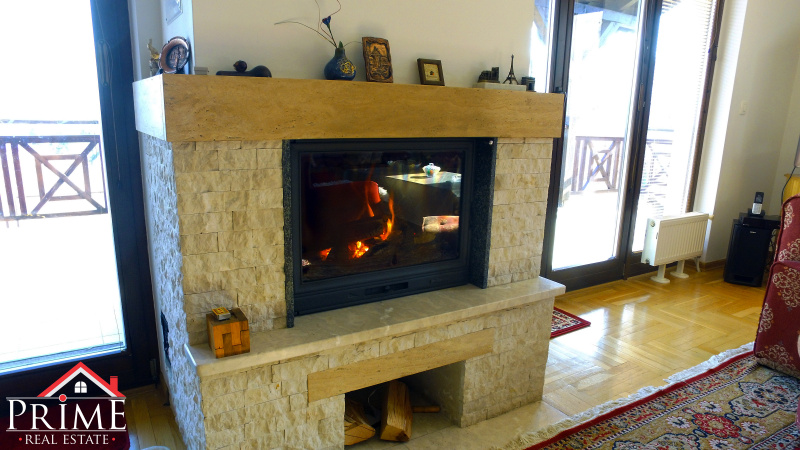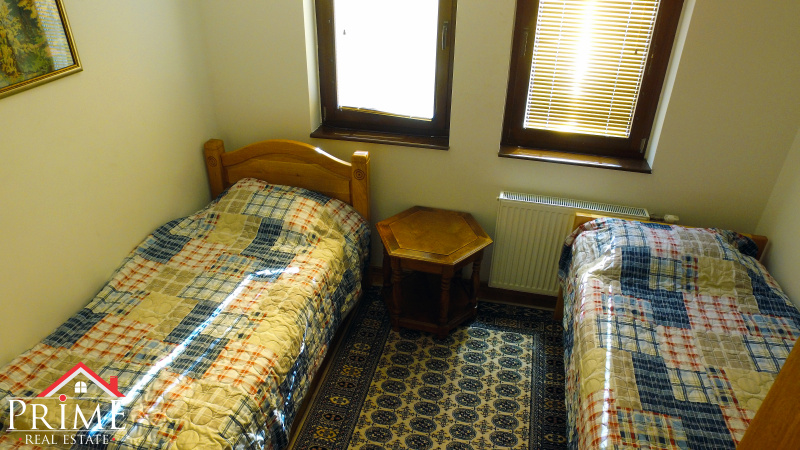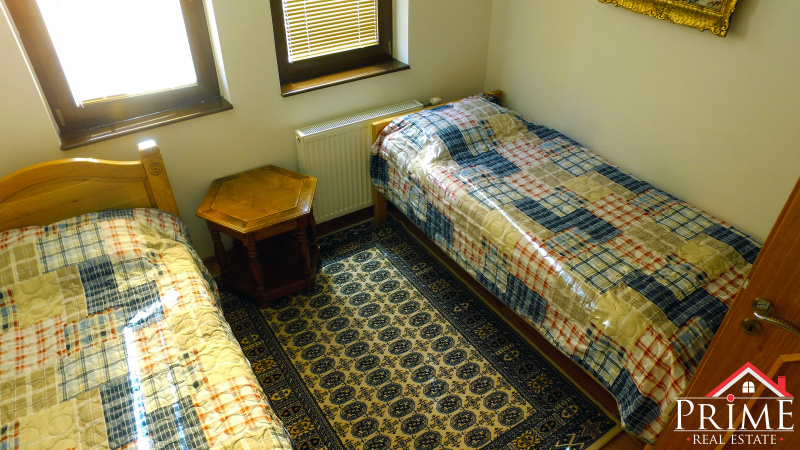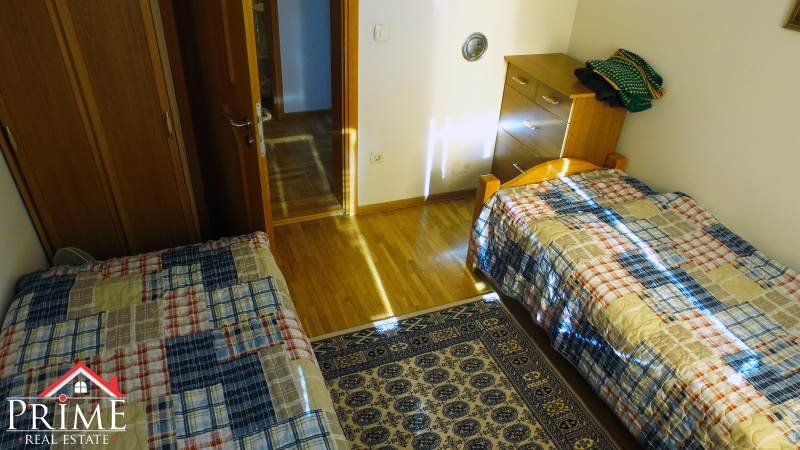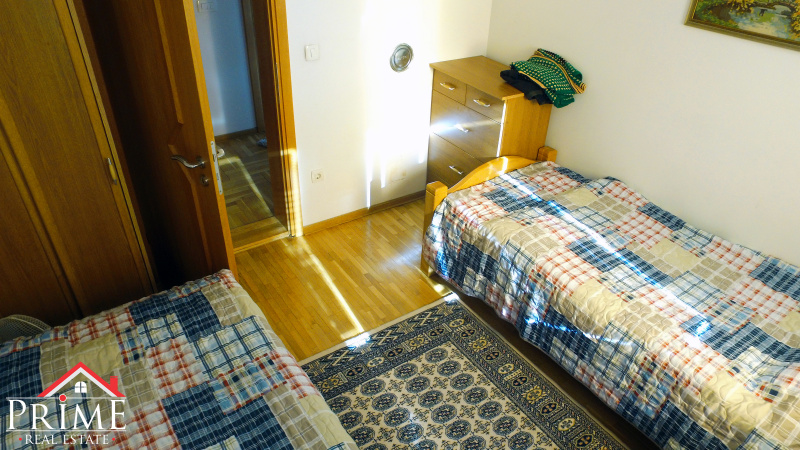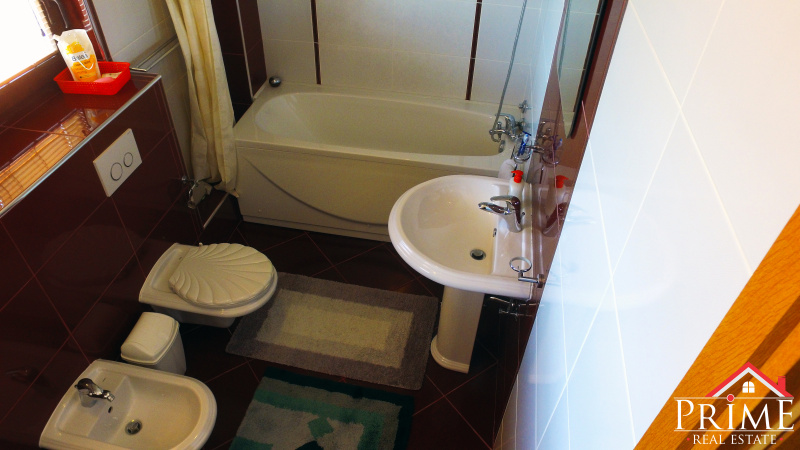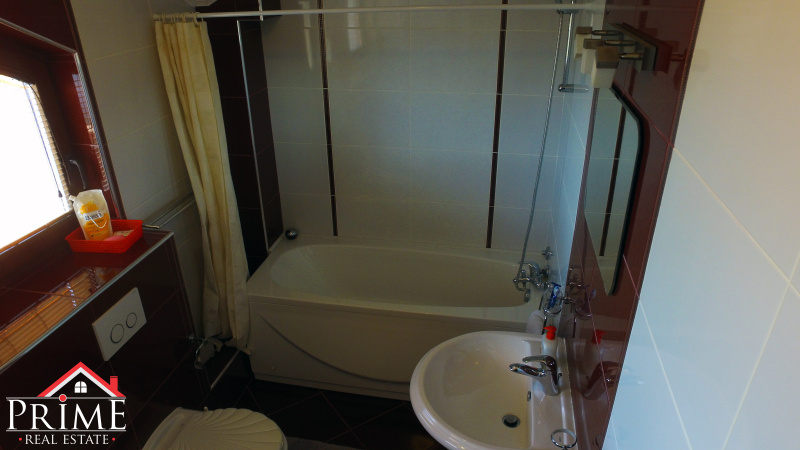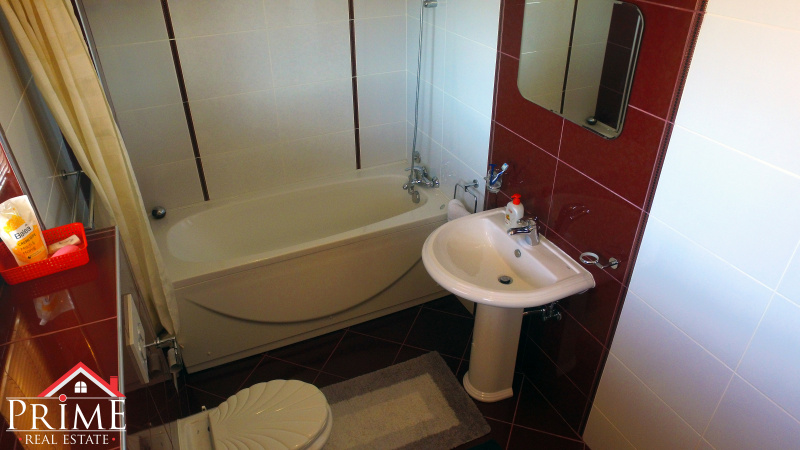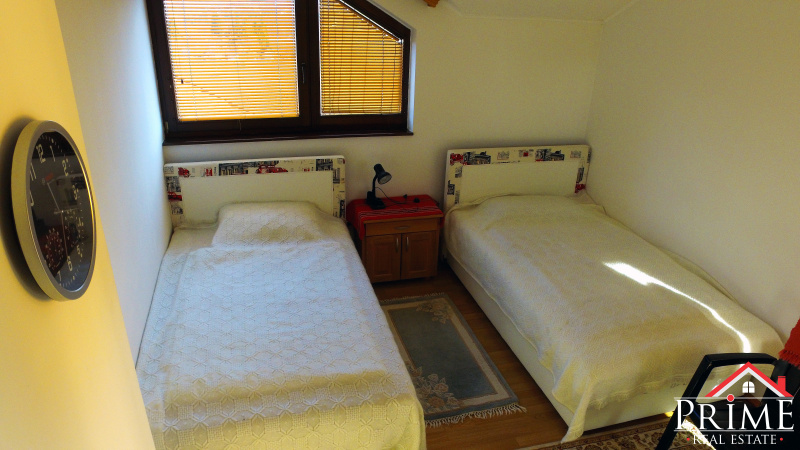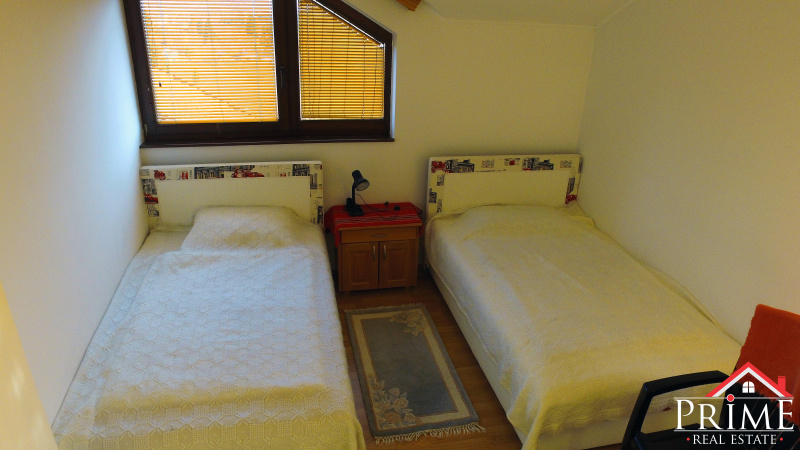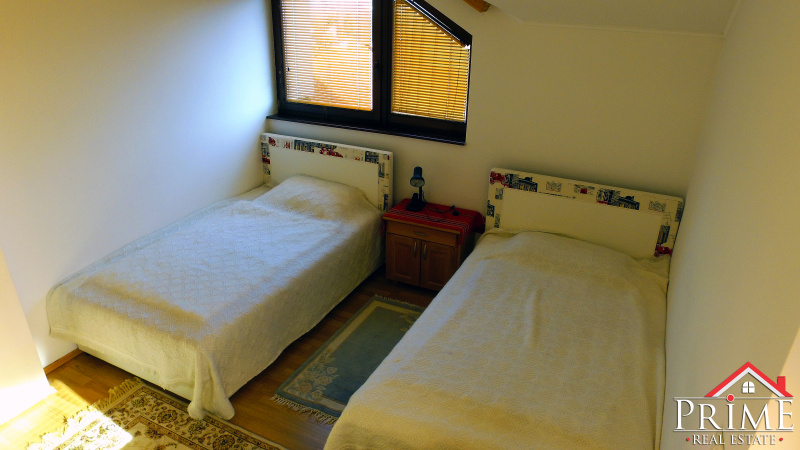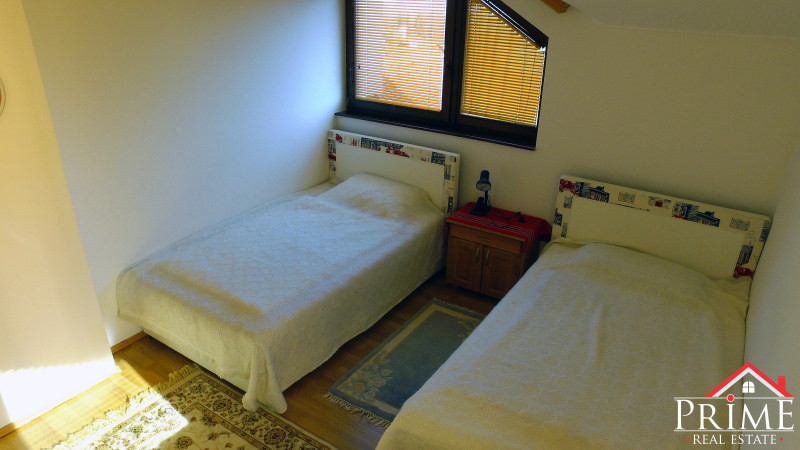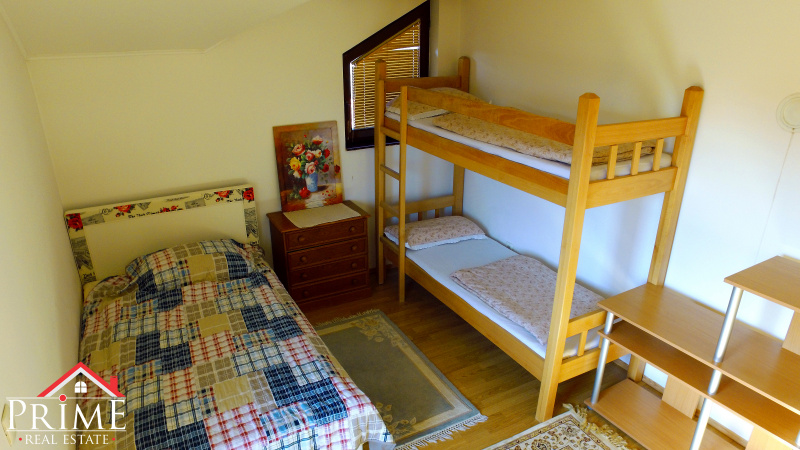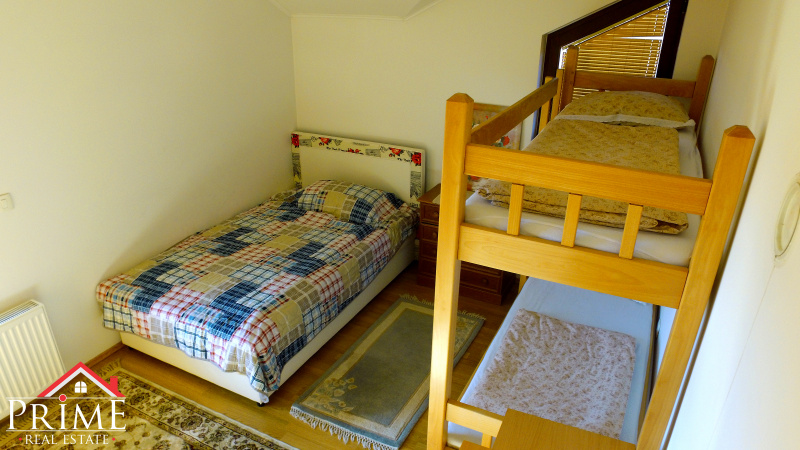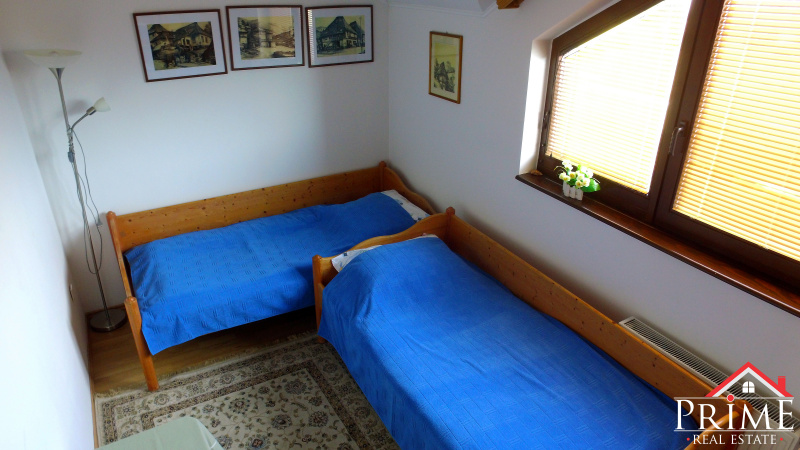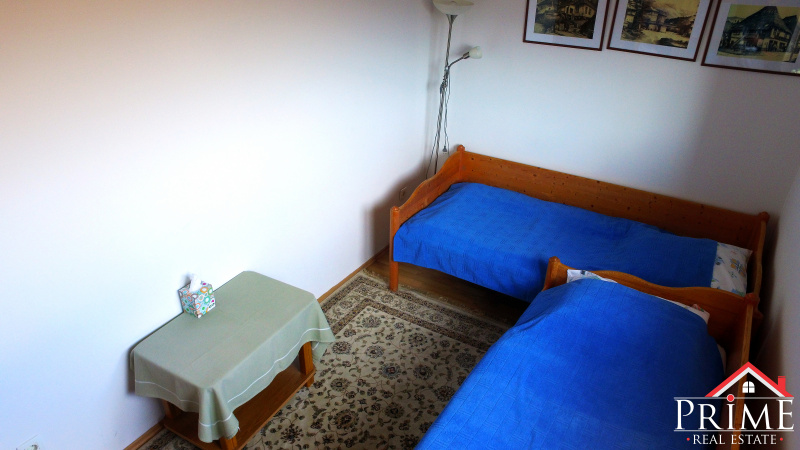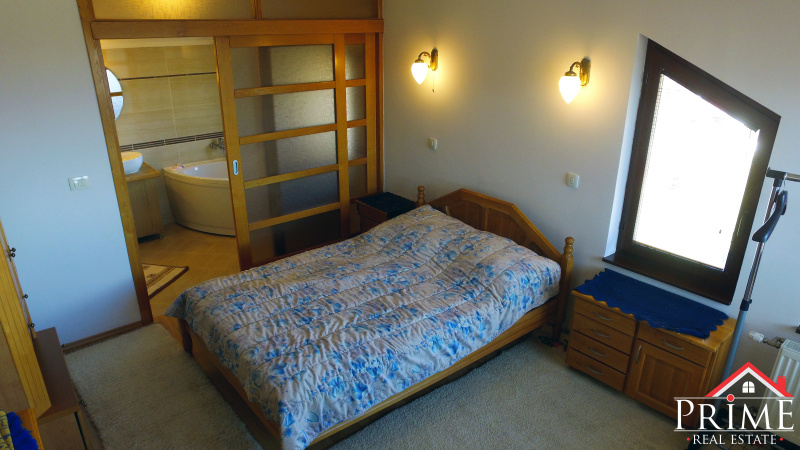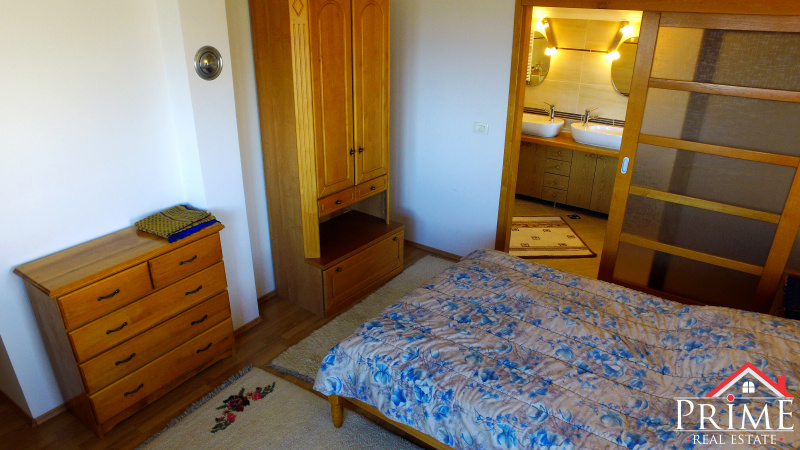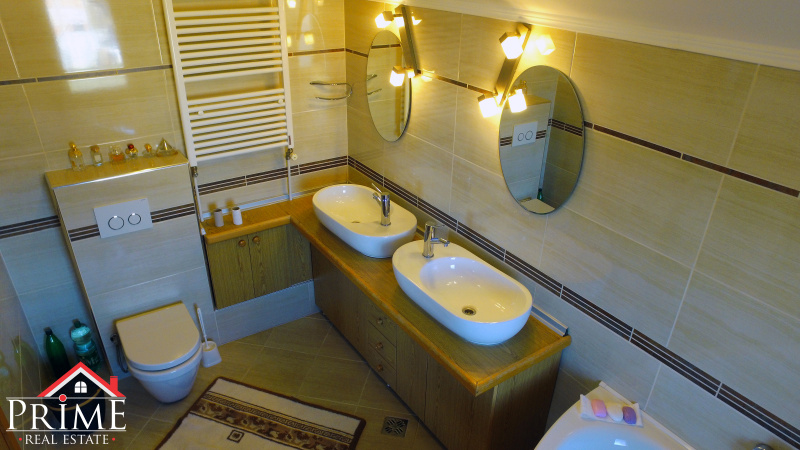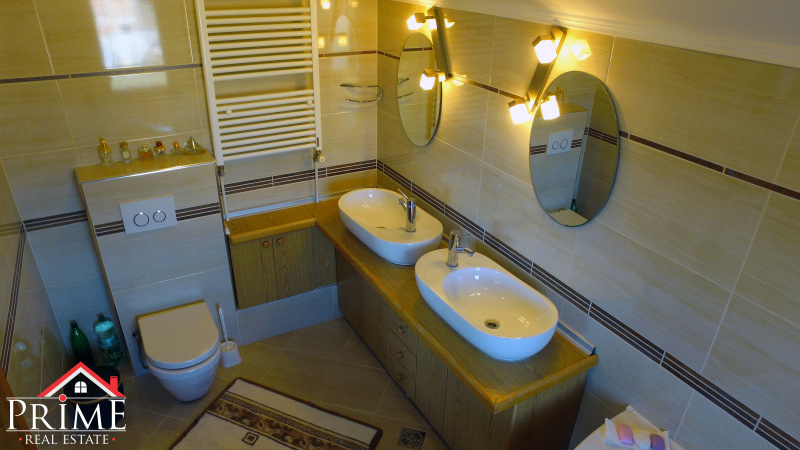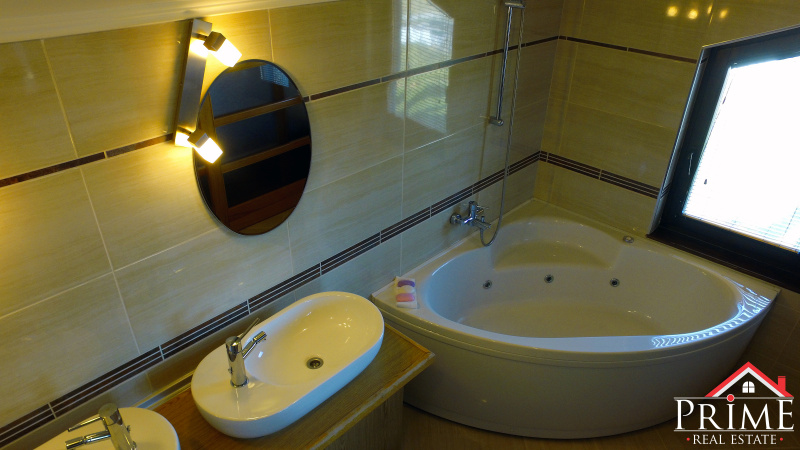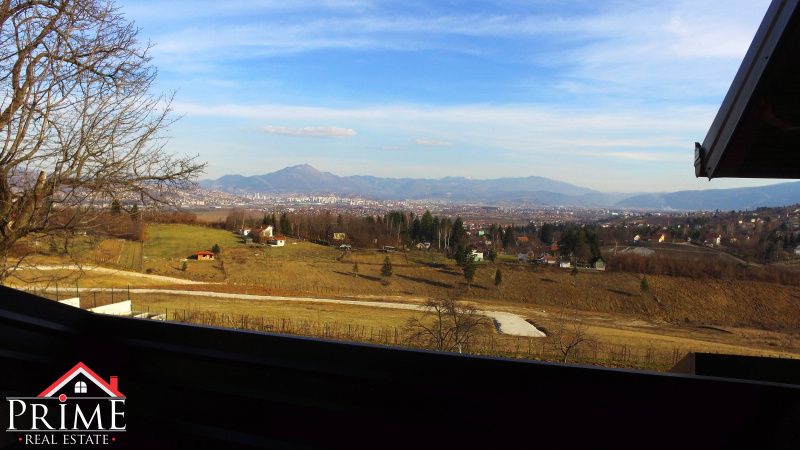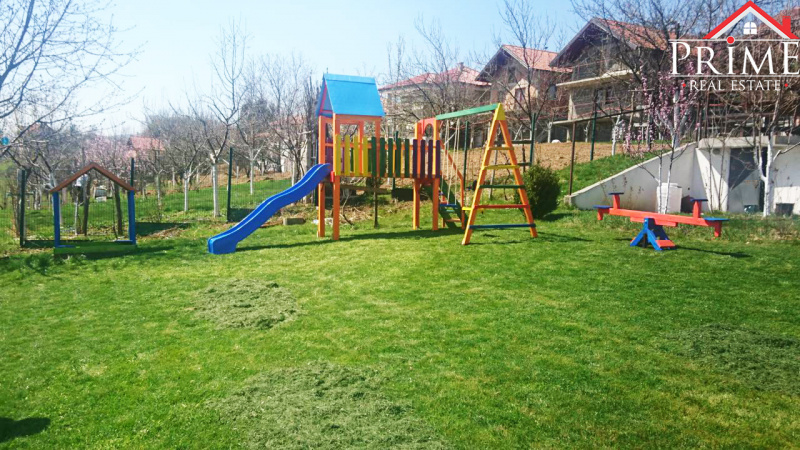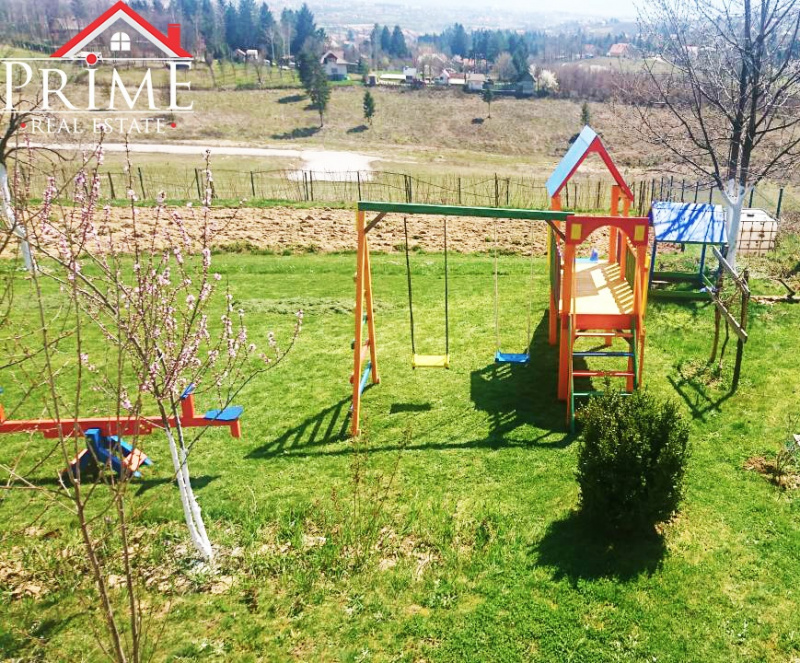 Villa located in Vlakovo, site Vineyards, is for sale.
The villa is residential type I. Area of the villa is 255 m2, it consists ground floor, a floor with a terrace and attic, the total area of the land is approx. 3450 m2.
The ground floor has a garage, laundry room, boiler room heating with pellets and the space intended for the gym and a summer kitchen with a bathroom.
On the floor is a residential area that has a spacious living room with fireplace and terrace, kitchen, dining room, utility room, bedroom, bathroom and hallway.
The top floor has 3 bedrooms, a bathroom and a separate bedroom unit with its own bathroom and balcony.
The interior is made of premium materials and with a lot of taste.
The villa has a courtyard with a fountain, flower garden, orchard and garden with vegetables and is air conditioned.
The location of the villa offers a unique paranomic view of Sarajevo.
The outer walls of the courtyard are high brick walls, which allows privacy to the members of the household.
Minimal 5 nights
If you have any further questions, please feel free to contact us at the number: +387 62 176 839.